For beautiful, stylish countertops, it is hard to beat marble stone. And if you think marble only comes in white, think again. Our showroom is full of slabs in colors that vary from white to black, with some stones having natural, beautiful veining of wide-ranging variety and color.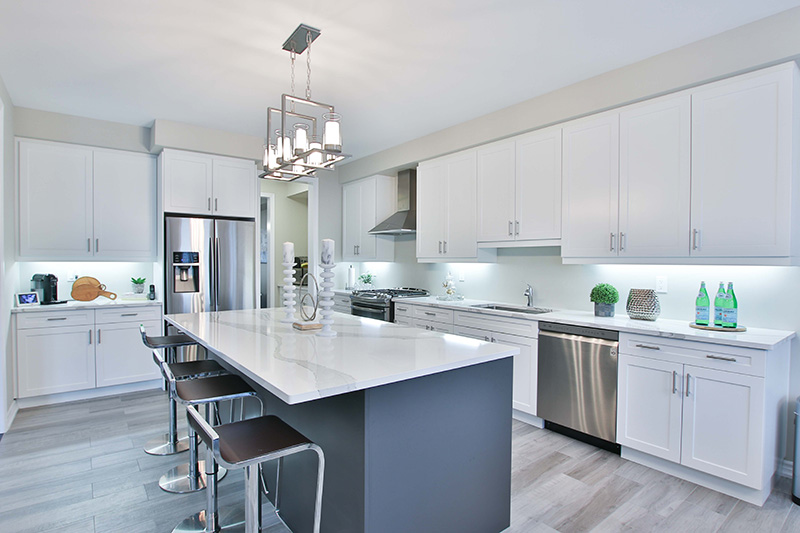 When choosing marble for your counter, keep in mind that it can be scratch- and stain-prone, as it is not as hard a surface as granite. Marble looks amazing as bathroom countertops (both guests and master baths), and on fireplace hearths and furniture applications (think accent tables).
It is not, however, a preferred stone to use in the kitchen.
Marble's durability can vary based on the type.
Appropriate sealing and maintenance can help with stain resistance. There are also a variety of different counter edge types that work with Marble counters.
Are you looking for marble countertops?
We are here to make any design or idea you love, happen! Get started on building your dream space today!