Are you considering a kitchen remodeling project in the vibrant city of Atlanta, Georgia? Look no further! SlabStone Atlanta is your one-stop solution for turning your dream kitchen into reality. Our team of experienced professionals is dedicated to providing top-notch kitchen remodeling services that will leave you awe-inspired. From selecting the finest materials to creating the perfect design, we are here to guide you through every step of the way.
Why Choose SlabStone Atlanta for Your Kitchen Remodeling?
When it comes to transforming your kitchen, you deserve nothing but the best. SlabStone Atlanta has earned a stellar reputation for a variety of reasons:
Unparalleled Expertise
Our team of seasoned experts brings a wealth of experience and knowledge to the table. We understand the intricacies of kitchen remodeling, allowing us to create designs that are both functional and aesthetically pleasing.
Quality Materials
At SlabStone Atlanta, we believe that the foundation of an exceptional kitchen starts with high-quality materials. We source the finest slabs, countertops, and cabinetry, ensuring that your kitchen stands the test of time in terms of both durability and style.
Tailored Design
Your kitchen is a reflection of your unique style and needs. We work closely with our clients to design a space that perfectly suits their requirements, whether it's a sleek modern kitchen or a cozy traditional space.
Excellent Craftsmanship
We take pride in our attention to detail and commitment to providing excellent craftsmanship. Our team meticulously executes each project, ensuring that the final result is nothing short of perfection.
Kitchen Remodeling Services Offered by SlabStone Atlanta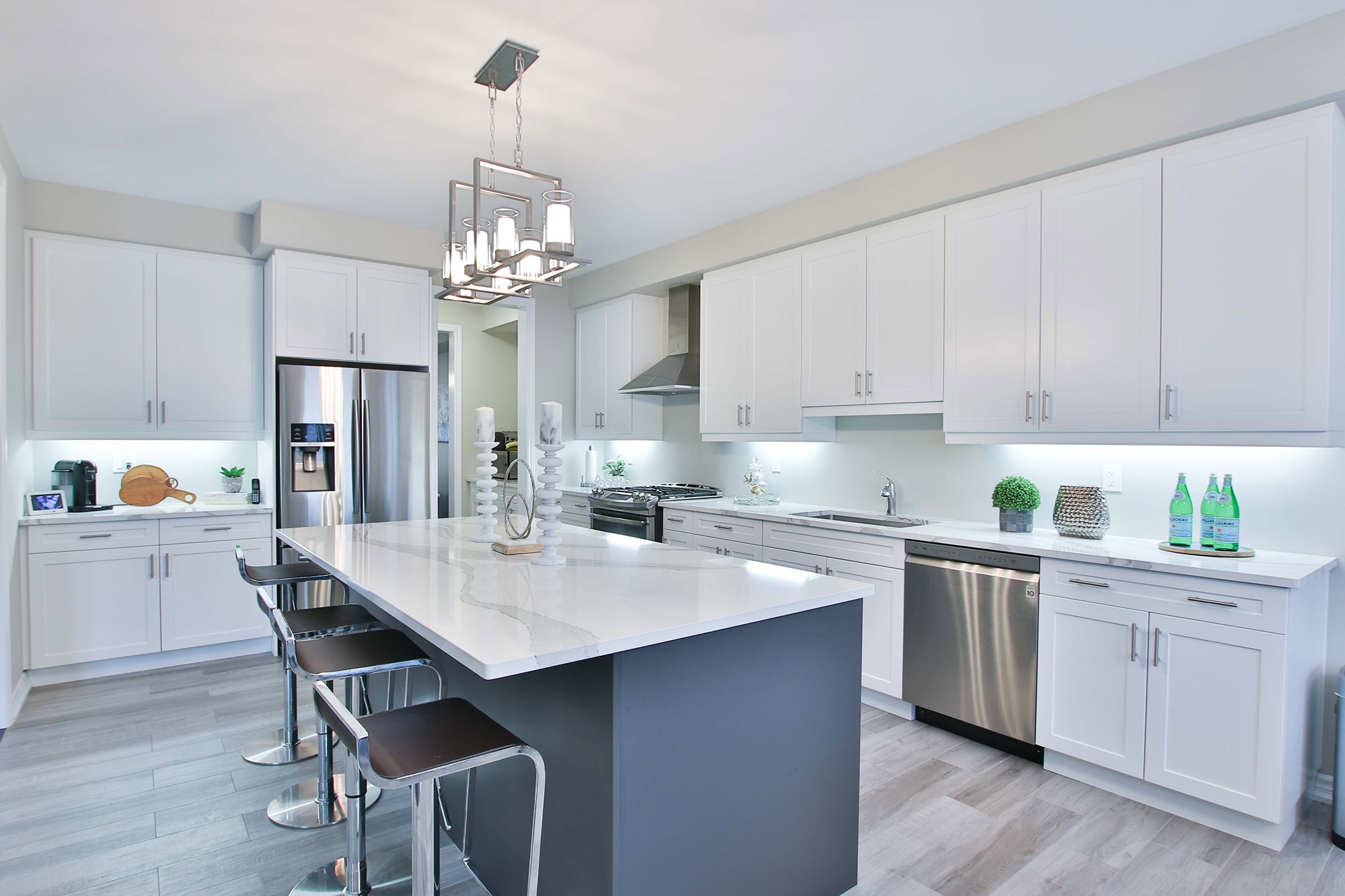 At SlabStone Atlanta, we offer a comprehensive range of services to cater to all your kitchen remodeling needs:
1. Design Consultation
Our journey with you begins with a design consultation. We'll sit down with you to understand your vision, preferences, and budget. Our goal is to transform your ideas into a functional design that suits your lifestyle.
2. Material Selection
Selecting the right materials is crucial in kitchen remodeling. We guide you in choosing the best slabs, countertops, and cabinetry that match your style and preferences.
3. Construction and Installation
Once the design and materials are finalized, our skilled craftsmen get to work. We handle all aspects of the construction, from demolishing the old kitchen to installing the new elements with precision.
4. Finishing Touches
The little details make a big difference. We take care of the finishing touches, such as lighting, fixtures, and accessories, to give your kitchen a polished look.
5. Project Management
Throughout the process, our dedicated project manager ensures that everything runs smoothly. You can trust us to keep the project on schedule and within your budget.
The Benefits of Kitchen Remodeling
Investing in a kitchen remodel with SlabStone Atlanta brings an array of advantages:
Enhanced Aesthetics
A beautifully remodeled kitchen adds significant value to your home. It not only impresses guests but also provides a welcoming and appealing environment for your family.
Increased Functionality
Modern kitchens are designed to be efficient and functional. With a remodel, you can optimize the use of space, making cooking and daily activities easier and more enjoyable.
Energy Efficiency
New appliances and lighting options can improve your kitchen's energy efficiency, reducing utility costs and contributing to a greener environment.
Boosted Home Value
Kitchen renovations are known to have one of the highest returns on investment in the real estate market. A well-executed kitchen remodel can substantially increase the value of your property.
How to Get Started
Getting started with your kitchen remodeling project is simple:
Contact SlabStone Atlanta: Reach out to us to schedule a Free design consultation. We will discuss your vision, preferences, and budget to create a plan tailored to your needs.
Design Phase: Our team will work closely with you to design your dream kitchen. We'll help you choose the best materials and create a design that suits your style.
Construction and Installation: Once the design is finalized, we'll begin the construction process. Our skilled craftsmen will handle every aspect of the project.
Enjoy Your New Kitchen: After the finishing touches are in place, you can enjoy your newly remodeled kitchen to the fullest.
Conclusion
Your dream kitchen is just a step away with SlabStone Atlanta. We are committed to delivering the finest kitchen remodeling services in Atlanta. From exquisite design to impeccable craftsmanship, we have all your needs covered. Don't miss the opportunity to transform your kitchen into a stunning and functional space.
Don't wait any longer – contact SlabStone Atlanta today to get started on your kitchen remodeling journey! Your dream kitchen is within reach.